If you want to observe whales, Iceland is a great place to be: Whale watching is possible all over the country and at almost any time of the year. I have had the pleasure of doing it three times so far, and I hope to provide you with some information in this article.
Let's get started…
The best time for whale watching and whale watching in Iceland
Whales can be seen in Iceland all year round. However, there are better and worse times, that can be said for sure. In winter, the animals, especially the larger specimens, migrate south/west and leave the waters around Iceland more or less. In summer, they return and take advantage of the nutrient-rich waters around Iceland for feeding.
I went on my first tour in June, the second in May, and the third in April in Iceland, always in spring or summer. On the summer tour, I saw many humpback whales and puffins. On the other two tours, there were almost no animals to be seen, except for a small minke whale.
In general, the best time for whale watching in Iceland is summer, from June to August. During this time, most large whale species are active in the waters around Iceland, meaning they feed during the day and are often seen at the surface. They also regularly return to the same places they were before. In the summer months, companies like North Sailing have sighting rates of almost 100%, with only a few days when no whales are seen. The rates in winter are lower and often only above 90% because even a brief sighting is recorded as such.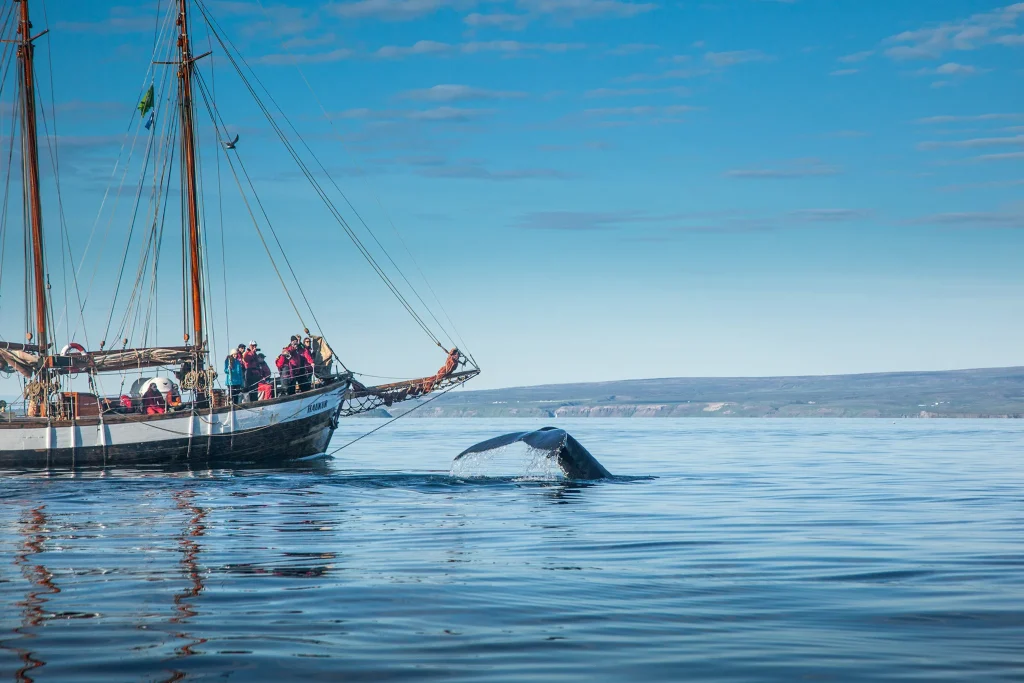 In our case, for example, in April, we only saw a small minke whale surface once, and unfortunately, we could not recognize more than its back. On paper, this was of course an outing with a sighting, no question. In this case, however, we were offered a free ride: so we could have gone out again on another day free of charge.
Whale watching in Reykjavik, Akureyri or Húsavík: Which location is best for whale watching?
I recommend the north, simply because it is particularly beautiful in the fjords. In the fjord near Akureyri, Eyjafjörður, a boat trip is a great experience due to the picturesque landscape. One fjord further, in Húsavík, is my number one provider for whale watching tours in Iceland, North Sailing. There is now also a small branch directly at the Strytan Dive Center in Hjalteyri, from where tours into Eyjafjörður can be made.
I have not personally been on whale watching tours in the south or southwest, and the feedback I get from readers and friends is mixed: some are enthusiastic, and some say they have not seen any whales. When I was in Húsavík in April 2018 and had no sighting, I received feedback that several orcas had been sighted near Reykjavík on those days: A big dream of mine to see them in nature!
I don't have any numbers to back this up, but purely from my gut feeling, I would always prefer a tour in the north over one in the south. If you are not doing a round trip or simply will not be in the north, I would try to book a tour directly in Reykjavík, Snæfellsnes, or the Westfjords. I have never heard of sightings on the south coast, except at Vestmannaeyjar.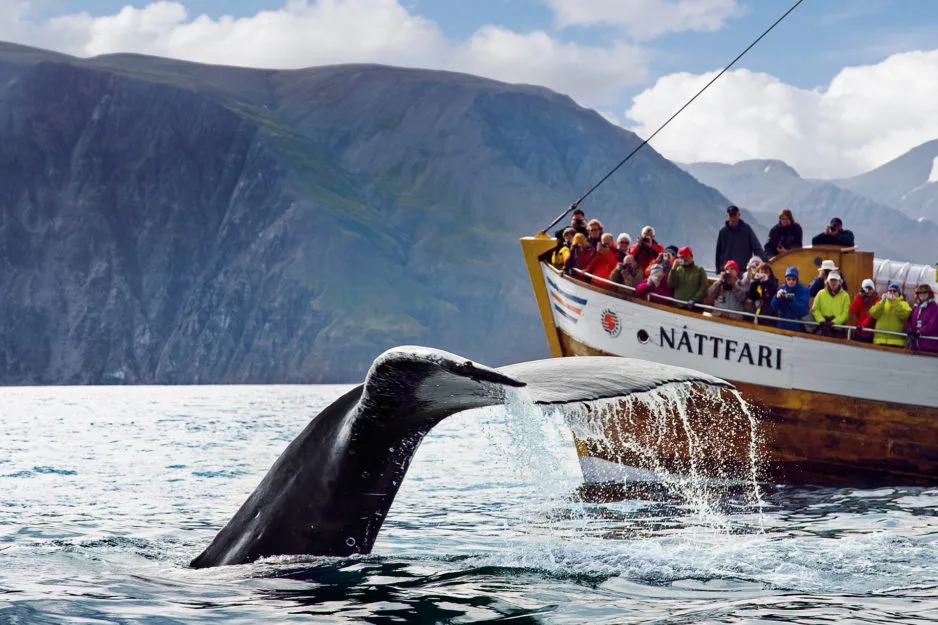 My personal experience report on whale watching in Iceland
My first tour was in June 2013 with North Sailing in Húsavík. I also wrote a story about it for Reisedepeschen. On this tour, I saw the most whales. There were certainly half a dozen humpback whales in the fjord, and on the way back, we also saw the puffins on a small island.
In May 2015, I went diving in Strytan, so not a whale watching tour per se, but on the way back from the dive, we saw a small group of humpback whales in the fjord. Bad timing, I would have preferred to meet them underwater 😉
When I was in Iceland's Westfjords in October 2017, I also saw a whale in one of the upper fjords just before Ísafjörður. Again, I would guess it was a humpback whale, but I'm not sure. It was definitely a larger specimen. I could see it on my right side as I turned into the fjord, and if I hadn't had the wrong lens on my camera, there would be some nice photos now. However, seeing whales from land in Iceland is very rare, and I wouldn't rely on that luck.
My last tour was in April 2018, when I was invited by North Sailing. Until then, advertising for the company was simply a recommendation, but now I have to label it as advertising: Done. You can imagine that this does not change my opinion at all… 😉 On this tour, we saw a small minke whale, but nothing else unfortunately. A few days earlier, several humpback whales and even a blue whale were seen in the same location: There are simply no guarantees, and sometimes you get lucky and sometimes you don't. However, we did see some funny crash landings by puffins and enjoyed a great ride through the fjord!
Since I have also seen some whales in South Africa, both from the hills of False Bay and directly from the road or harbor, for my next tours in Iceland, I will focus on orcas or diving with whales. I am very aware that this cannot be influenced, but it is still my big dream to encounter a whale underwater and/or see an orca in the wild.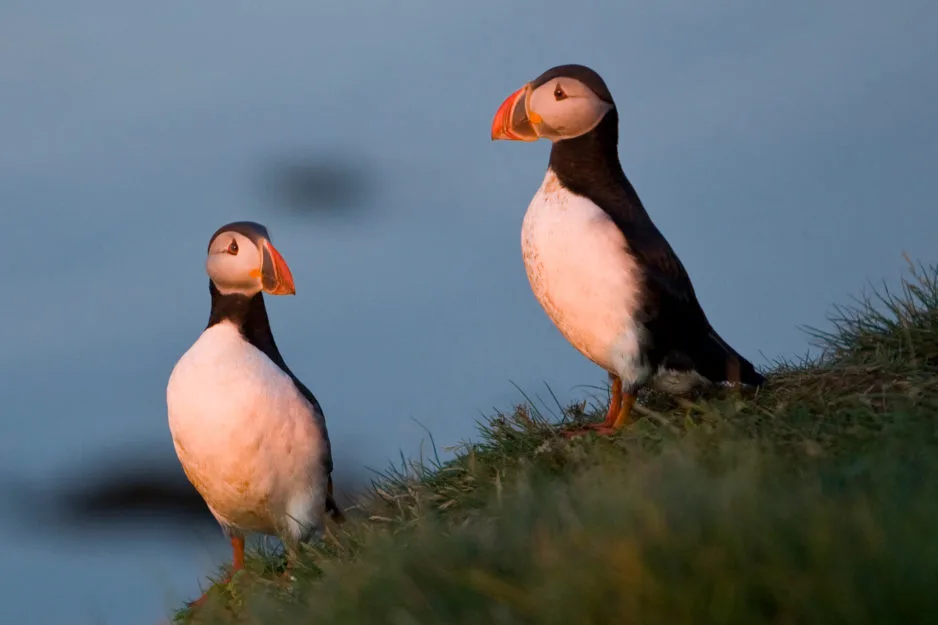 Prices: How much does whale watching in Iceland cost?
The prices are strongly dependent on the exchange rate, which is why I would mainly like to indicate the prices in krona here.
The normal tour, about three hours long, costs 10,500 ISK (approx. 85 €) at North Sailing. It goes to the Skjalfandi Bay, and there is always a whale expert on the tours. These are often researchers from all over the world who conduct their studies on site. Suits are provided for the tour, which are a) nice and warm and b) protect against water. These are real lifesavers because if there is a shower from the sea, you don't have to worry about changing clothes. In addition, hot chocolate and cinnamon buns are served at the end of each tour.
Short digression: One of the reasons why I became such a fan of North Sailing is that the hot chocolate that is used by almost all tourist companies in Iceland (light blue packaging, available everywhere in supermarkets) is not used here: too much waste! They found a supplier who can deliver large quantities of cocoa powder in ecologically degradable packaging and have been using this alternative ever since. It's a small thing, but it shows me that a company is genuinely interested in sustainability!
At the same price, you can also book a tour with an electric ship where your ecological footprint is completely 0. This is also a more relaxed experience for the whales, as no sounds are emitted from the boat. However, on normal tours, the motors of the sailing ships are usually turned off, so the noise pollution is also minimized.
For those who want to make a little detour to the island of puffins to see puffins, they should expect to pay 21500ISK (about 100€). I think it's worth it even if you're not particularly interested in birds because a) you'll have more time on the water and can still spend more time with the whales, and b) puffins are really funny birds. Personally, I'm not that interested in seagulls and other flying objects on the coast.
Another great option is the tour from Hjalteyri, which costs only 8900ISK (about 75€) and is a bit shorter. However, in this small fjord, you don't have to cover such long distances, so I would assume that I have found a little insider tip here. If you take the tour, please let me know how it was and whether my assumptions were correct.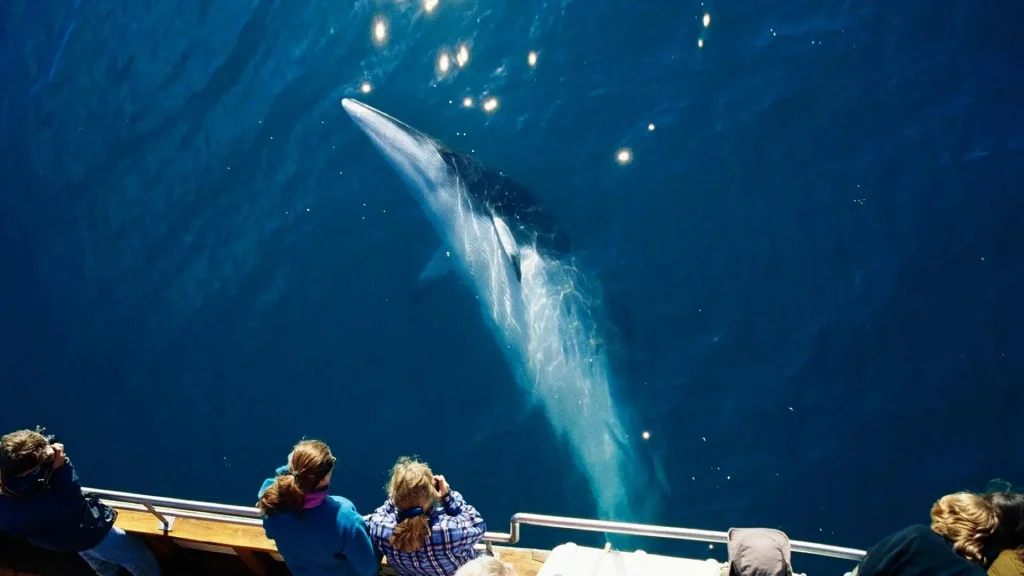 What types of whales can be seen during whale watching in Iceland?
The waters around Iceland are nutrient-rich and therefore attractive to almost all types of large marine mammals. The diversity of species makes the region a special destination for those who want to observe whales in the wild. Over thirty species can be seen, and the following are regularly encountered in the waters:
Humpback whales
Killer whales
Blue whales
Dwarf whales
Fin whales
Northern right whale
Pilot whales
Sperm whales
Dolphins
Dwarf whales are the most commonly seen, followed closely by humpback whales. Blue whales and killer whales (orcas) are extremely rare.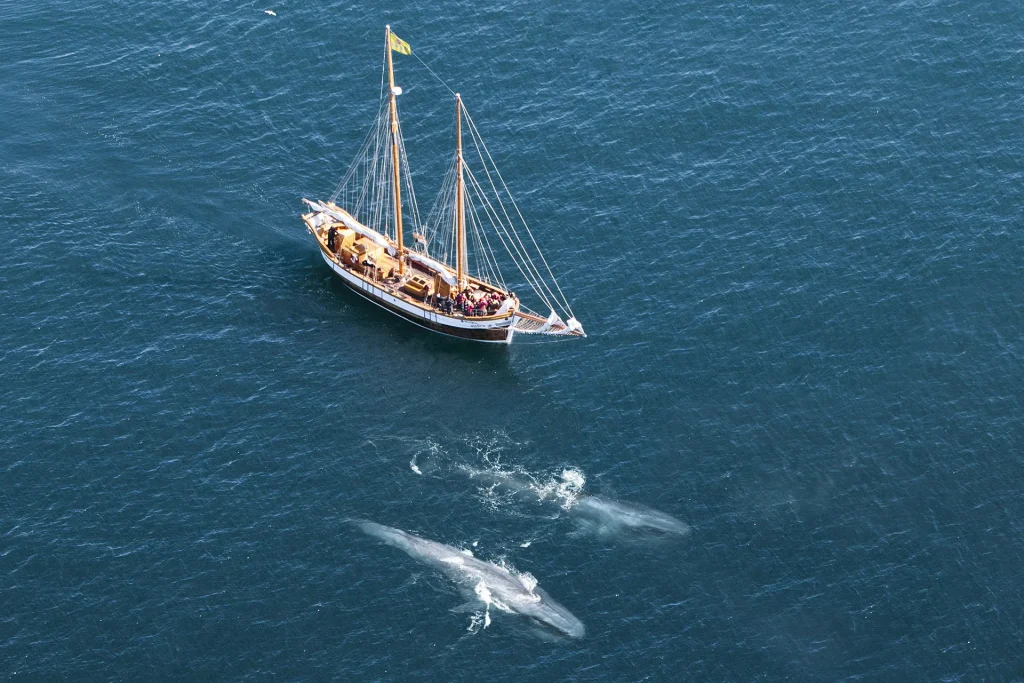 How can I take the best photos/videos during whale watching in Iceland?
Those who go on a whale watching tour will remember it for a lifetime, that's for sure. Memories become even more beautiful, or easier to recall, with a few nice photos or videos.
Those who have a compact camera or smartphone with them won't be able to adjust many settings and should instead focus on the moment. Unless the animals are right next to the boat, photos will not show much more than a black dot in the water. So it's better to be fully immersed in the moment than to waste time taking a photo that won't capture the experience.
Those who have a larger camera, such as a DSLR or mirrorless system camera, have more options. It's best to pack a zoom lens, as anything over 100mm focal length will help greatly as it allows animals to be photographed even at great distances. Start with a relatively high ISO to get short exposure times.
At this point, I would like to strongly recommend the photography course by Jenny and Sebastian from 22places. They put a lot of love into it, and I had the chance to check it out last year: thumbs up!
Frequently Asked Questions about Whale Watching in Iceland
Here are some frequently asked questions and answers about whale watching:
Do I need to book in advance?
Highly recommended in summer, not necessarily in the low season.
Will I definitely see whales, is there a guarantee?
There is no guarantee. It's rare that no whales are seen, and in that case, most providers offer a voucher for a free second tour.
What is the best time of day?
It doesn't really matter. Afternoon tours may benefit from sightings in the morning, but this doesn't always happen.
What should I wear, what is the optimal clothing?
As always in Iceland: dress in layers. You will be provided with an overall that protects against water and wind, but you should still wear warm clothing underneath because it is often cold and windy on the open sea.
What about seasickness?
This is a very individual thing: I am quite sensitive to it, but have never had any problems on the tours. What helps the most: eat a hearty breakfast. Something with lots of carbohydrates that will keep you full and your blood sugar level high: porridge, good bread, something hearty. During the ride, always look for a fixed point on the horizon: the mainland, an island or something like that.
In case of emergency, you can also buy tablets for seasickness at the pharmacy, and they can provide further advice. Is there a toilet on board?
I can confirm this on the North Sailing sailboats. I would assume that the others have them too. There are no toilets on the small inflatable boats.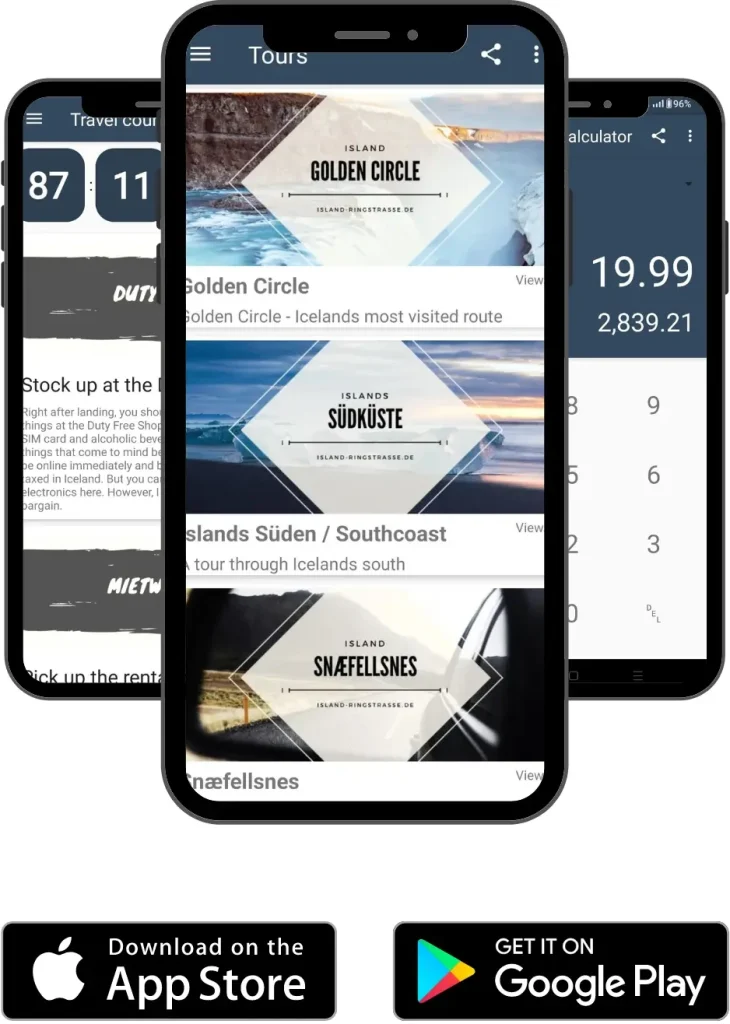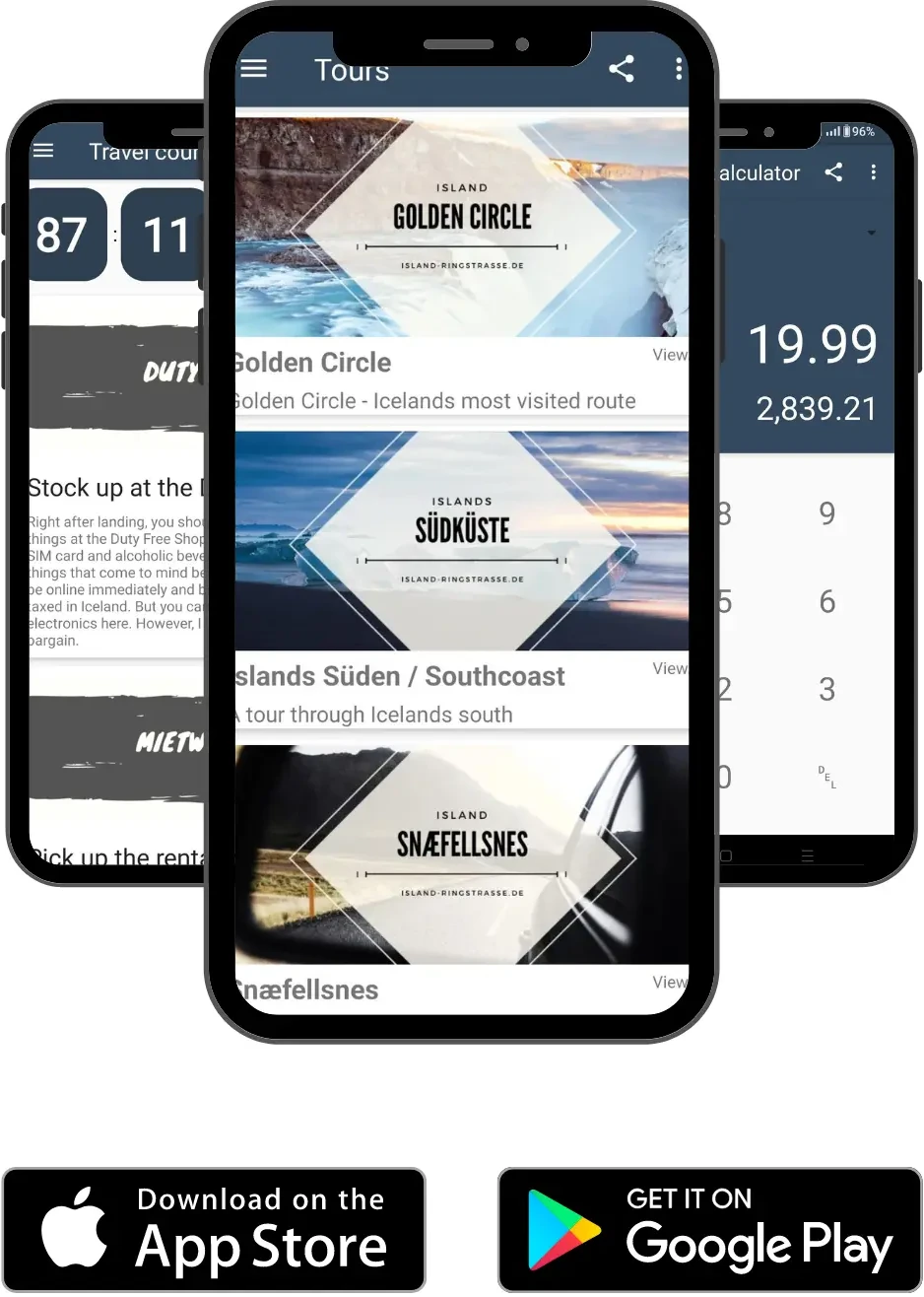 Update & reader comment
Sven, who was a whale watching guide himself and has over 25 years of experience in the field, comments via Facebook:
"For example, the different areas that are particularly suitable for certain whale species, such as Snæfellsnes in winter being the ideal place to observe killer whales. Keflavík is great for humpback whales in the summer, but also offers opportunities to observe killer whales. Then there are the different providers with different concepts. So Akureyri is the ideal place for families because the ships there are much better suited for children than Húsavík and Hjalteyri.
My tip: Take tours with several providers in different areas, not just one."
Thank you for the feedback at this point and I would also like to note again: I have actually only been on whale watching tours with North Sailing.
Conclusion: Whale Watching in Iceland
My experiences with whale watching in Iceland are consistently positive and I can only recommend such a tour. There are opportunities for such excursions throughout the country, and even though I make specific recommendations here, there are several providers who offer good tours.
I think the most important thing is the expectation, which should be similar to that of the Northern Lights: there are no guarantees and one should not be too disappointed if it doesn't work out. The chances can always be increased, and I hope I have been able to give some good tips on how to do that.
If you have ever been to Iceland and seen a whale, I would be very happy to receive a comment!