Since I couldn't take advantage of the perfect travel time for Iceland – the months during the pandemic – it has been a while since I was in the far north. Since then, a lot has happened, and my never-ending list of places to see and activities to experience has become significantly longer. At this point, I would like to write down a few things and hope it will help you plan your trip to Iceland!
Special hot springs, hot tubs, and swimming pools
Geo Sea
The Geo Sea is located in Húsavík, a little north of Akureyri, directly on the fjord. From the pools, you have a beautiful view and can relax in the 38-39°C warm water even in freezing temperatures.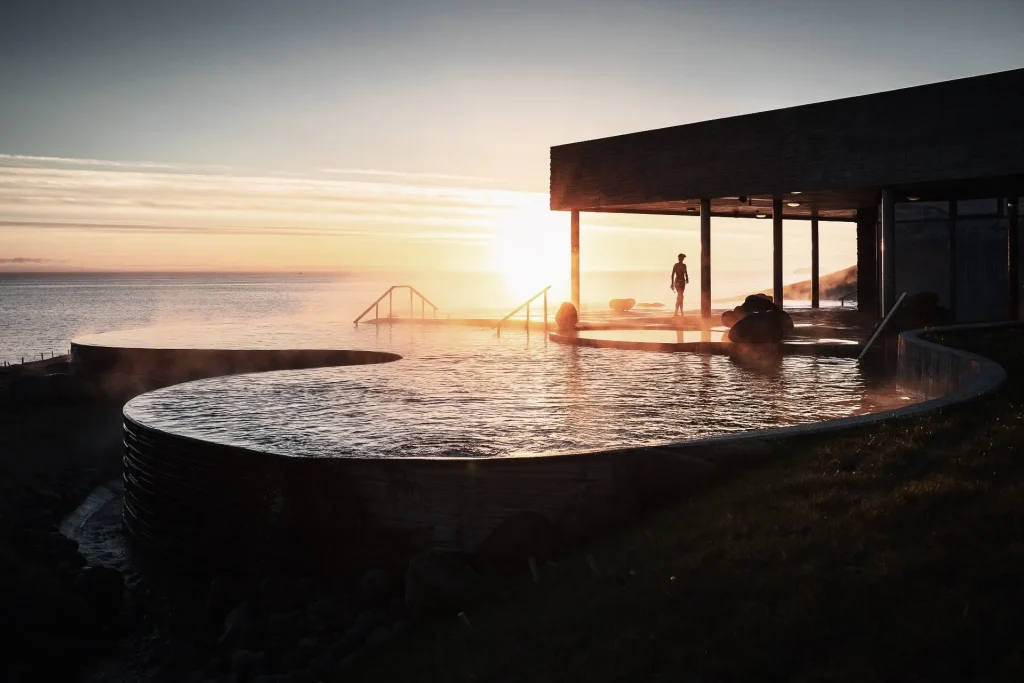 Admission is 6,000 krona (about 40€), and it is open from 12 pm, with winter hours until 9:45 pm and summer hours until 10:45 pm.
Book in advance for a discount!
Sky lagoon
The Sky lagoon is located in Kópavogur, a suburb of Reykjavik, a little south of the city center, also directly by the sea. It is about 10km / 20min from the city center, which should cost around 25€ by taxi.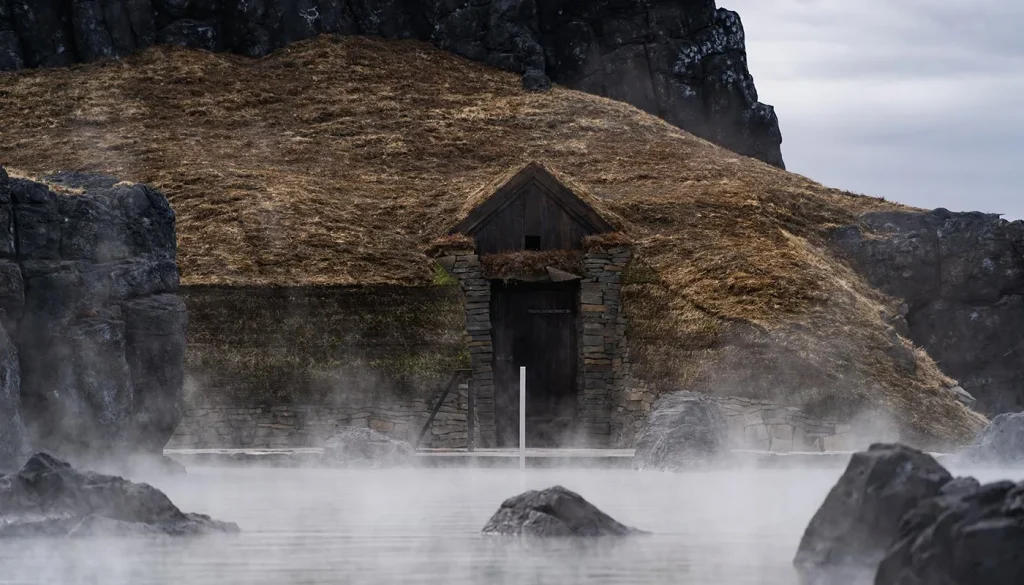 In addition to the lagoon itself, set in picturesque surroundings, there is also a sauna with a cold bath, a steam bath, as well as mist and peeling treatments. You can also get drinks in the lagoon at the bar, and there are snacks and drinks available in the restaurant next door.
Admission ranges from 7,000 to 14,000 krona (45 – 90€), depending on the package, with the primary focus being the "7-step ritual."
Book in advance for a discount!
Forest Lagoon
The Forest Lagoon is a rarity in Iceland, as there are almost no forests on the island. It is located about 3km from the city center of Akureyri in the north of the country and can be easily reached by taxi.
In the Vaðlaskógur forest, two large infinity pools have been built, each with a bar, as well as a sauna with a cold bath, and there is a good view of the fjord from everywhere.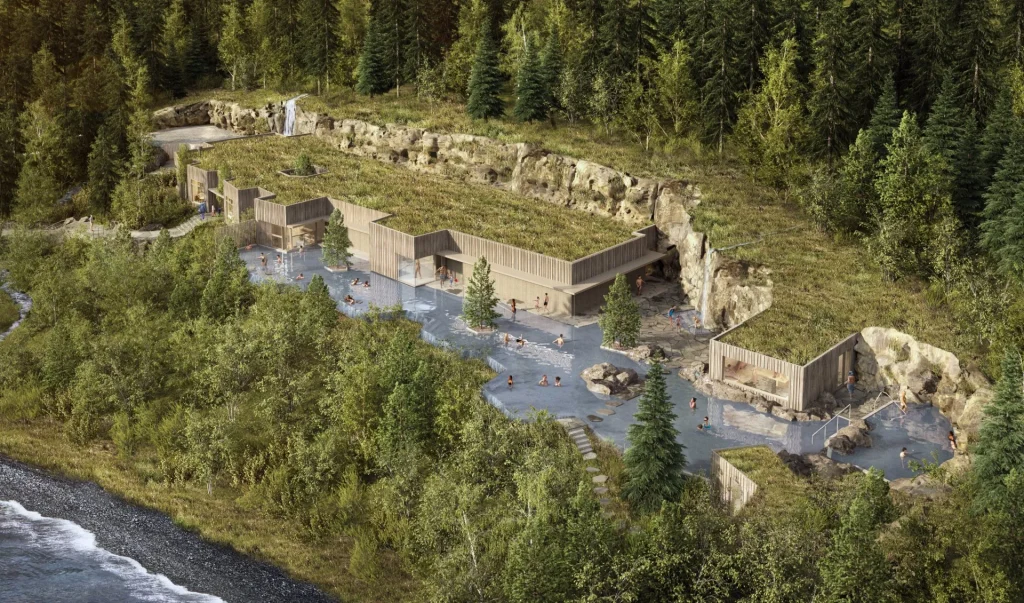 Admission is 6,000 krona (about 40€), and it is open daily from 11 am to midnight.
Vök Baths
Also located in the east of Iceland, a little north of Egilsstaðir and directly by Lake Urriðavatn, there is a relatively new bath: Vök.
Here you can jump from one pool to the next, warming up from 38°C to 41°C before jumping into the 12°C cold lake. There is a pool bar, a steam bath, and a bistro.
Admission starts at 6,300 krona (42€), and the premium package is 11,000 krona (75€), with the focus of the packages being additional drinks and snacks.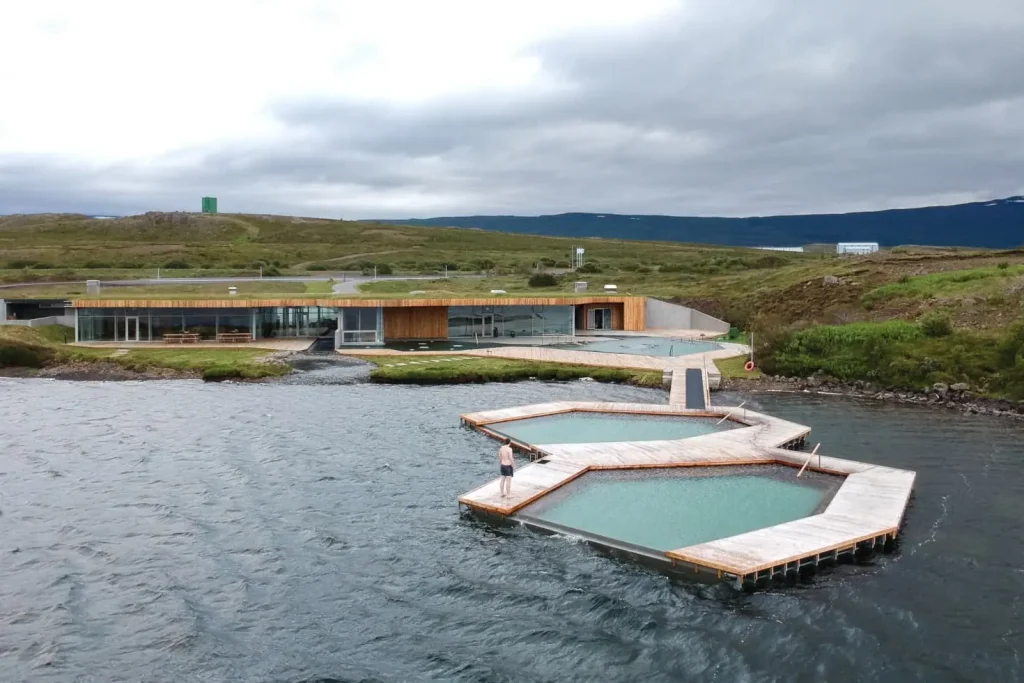 By the way, it is not far (about 1 hour by car) from here to Stuðlagil, and if you are driving along the Ring Road anyway, it's just a short detour.
Book in advance for a discount!
Hoffell
The hot pot in Hoffell is apparently being renovated. In my opinion, it has always been a really beautiful hot pot, and I am curious to see what they will make of it.
By the way, you can find a map of hot springs in Iceland on Hotpots Iceland and in the Iceland App!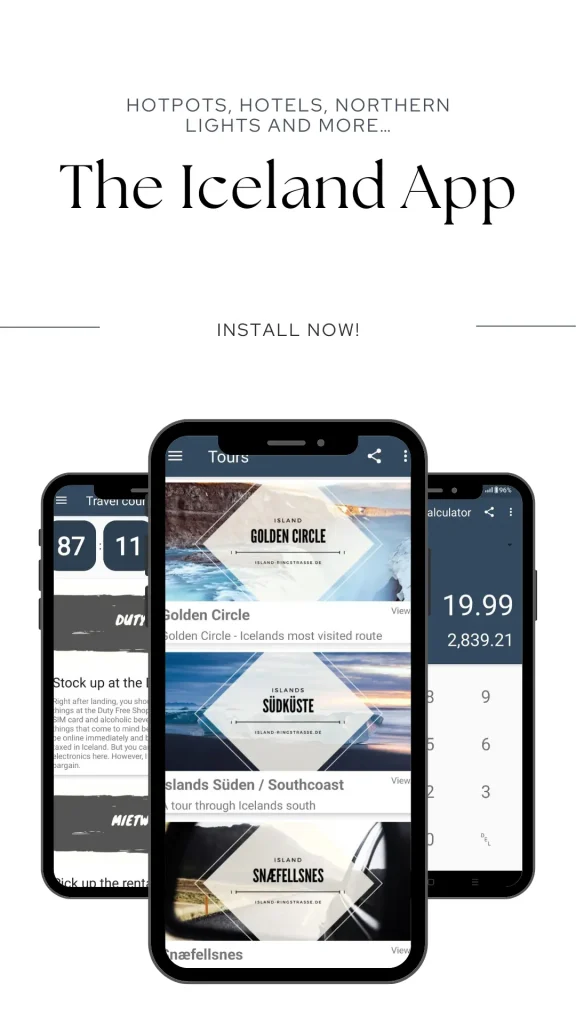 Special hotels and unique accommodations
Iceland Parliament Hotel
Hilton Hotels has opened a new hotel in the Curio Collection, the Iceland Parliament Hotel, which is located right in the city center, directly by Alþingi. The hotel opened at the end of 2022, so it is brand new and beautifully decorated. There is a spa, a fitness studio, and much more.
Glamping
Glamping is certainly not a new trend, but since I have never done it before, Náttúra yurtel, the Volcano huts in Thorsmörk, and the Iceland yurt are on my list of places to stay.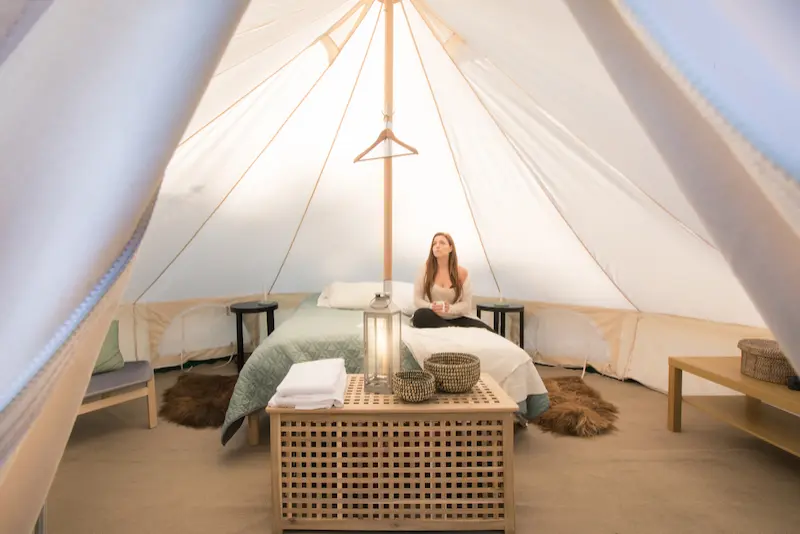 The Garage
Just a few kilometers from Seljalandsfoss, you will find the studio apartments of The Garage. A perfect stop if you are traveling along the Ring Road and looking for accommodation near the beautiful waterfall.
The Greenhouse Hotel
The first energy net-positive hotel is the Gróðurhúsið (Greenhouse) Hotel in Hveragerði, which has been around since 2021, but due to the pandemic, it may still be new to many. The hotel is special not only because of its great location right on a geothermal river but also because of its sustainability in all aspects. In addition to a bar, there are also small shops and a food hall.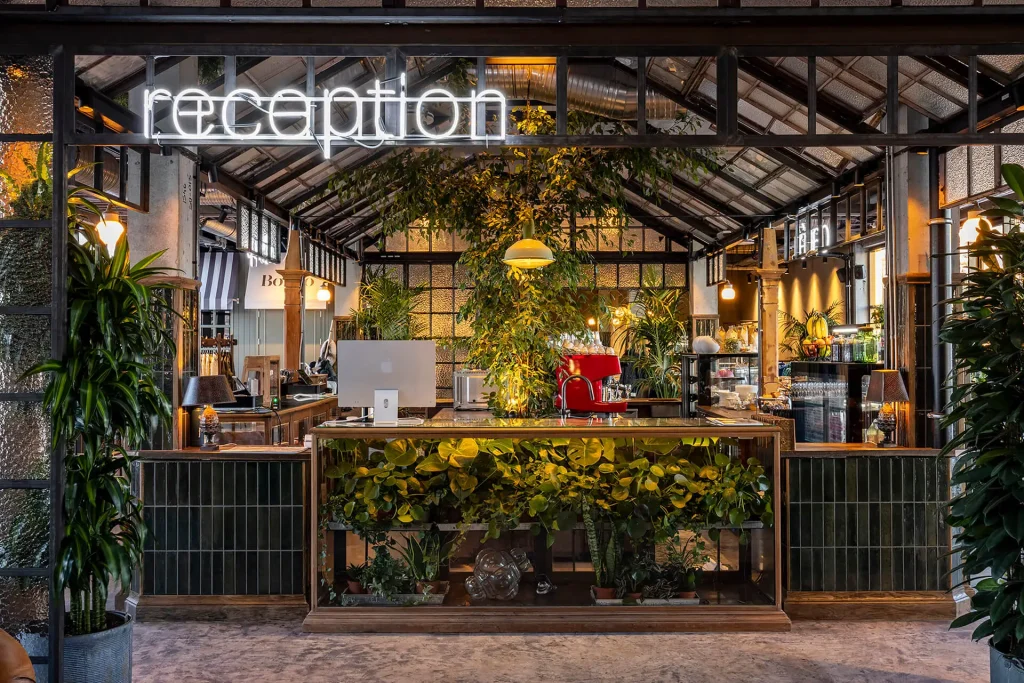 Aurora Lodge
Also in the south, a little west of Seljalandsfoss, you will find the Aurora Lodge, which, in my opinion, simply looks cozy and inviting. If I am in the south, I will definitely take a closer look at the hot pots.
AirBNB
If you like it a bit remote and isolated, you might like this small cabin somewhere in the middle of nowhere. It's a bit off the tourist path but still well located to explore the South Coast and the Golden Circle.
Luxury at Skalakot
And if you want to indulge in luxury, you can stay at the Skalakot Manor. Here you will not only find a fantastic restaurant but also a spa and offers for horseback riding tours along the South Coast.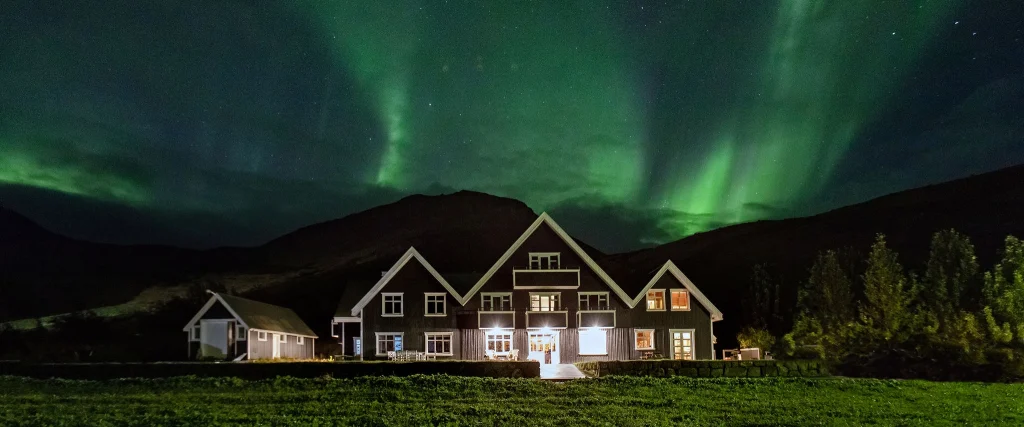 New travel options: Direct flights to the north
From May to October, Condor now flies directly from Frankfurt (FRA) to Akureyri (AEY) and Egilsstaðir. Flights from other airports via FRA are available from Berlin, Bremen, Basel, Dresden, Düsseldorf, Graz, and Geneva, for example.
Edelweiss also flies from Zurich to Akureyri, but only in July and August.
In general, the north of Iceland is trying to establish itself more as a tourist destination. There is more than enough to see here, but tourism is still largely concentrated in the west and south. With direct flights to the north, it is now much easier to reach the east and north. Therefore, one can expect that there will be much more to come here in the coming years.