Welcome to Seyðisfjörður! It's wonderful to have you here. I assume you arrived by ferry, car, or both…
Seyðisfjörður is a picturesque coastal village surrounded by majestic mountains and a beautiful fjord. There is so much to explore here, whether it's the breathtaking nature, the vibrant art scene, or the warm hospitality of the locals. Let me introduce you to this fascinating place.
Seyðisfjörður has a rich history dating back to the 19th century. Originally used as a trading post, the village evolved over time into an important fishing port. The colorful wooden houses along the main street give Seyðisfjörður a charming and nostalgic character that transports you to a bygone era. Did you know that Seyðisfjörður even served as a backdrop for the beginning of the famous film "The Secret Life of Walter Mitty"? It's easy to understand why this place is so popular among artists and photographers.
Now that you're here, I'm sure you'll want to explore Seyðisfjörður's culinary scene as well. Here are my three recommendations for restaurants that will spoil you with delicious food.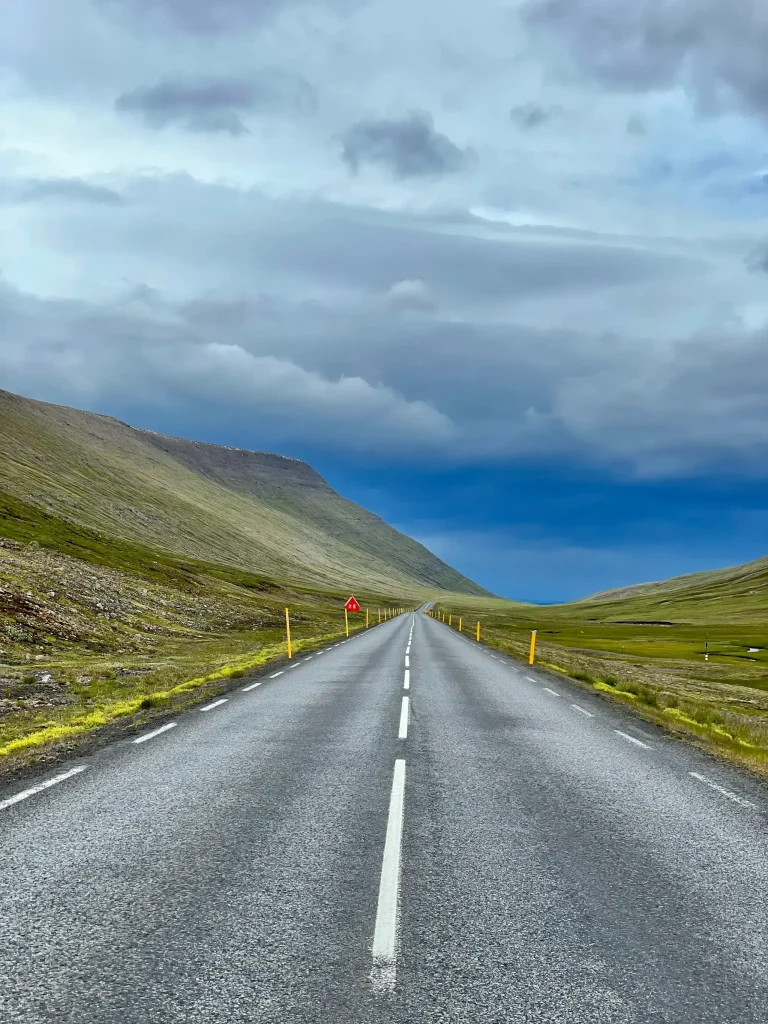 Restaurants in Seyðisfjörður
Nordic Restaurant
This cozy restaurant offers first-class Nordic cuisine with a focus on fresh, local ingredients. The menu changes with the seasons, so you can always enjoy a selection of seasonal dishes. Be sure to try the freshly caught fish, which is prepared especially delicately here.
Skaftfell Bistro
If you're looking for a place where art and gastronomy come together, then Skaftfell Bistro is the perfect choice. Located in the eponymous art space, it offers a diverse menu with local and international influences. Enjoy a delicious meal while being surrounded by impressive artworks.
Kaffi Lára El Grillo Bar
If you're seeking a casual and relaxed atmosphere, then this café and restaurant is the place to be. It's a popular meeting spot for locals and visitors alike. Kaffi Lára El Grillo Bar offers a wide range of dishes, from hearty soups to delicious pastries. Don't forget to try a traditional Icelandic coffee while engaging in conversation with the locals.
Hotels in Seyðisfjörður
After a day full of adventures and culinary delights, it's important to have a cozy place to rest. Here are my three hotel recommendations in Seyðisfjörður:
Hotel Aldan
This charming hotel is located in a renovated historical building from the 19th century, offering a unique atmosphere. The rooms are tastefully decorated and equipped with modern amenities. Hotel Aldan is situated right by the harbor, providing breathtaking views of the fjord. Enjoy the comfort and hospitality that characterize this place.
Hérað – Berjaya Iceland Hotels
Experience the lush and tranquil beauty of East Iceland, as well as the peaceful and friendly town of Egilsstaðir, at Berjaya Herad Hotel. Imbued with the character of this unique part of Iceland, you'll enjoy thoughtful amenities, well-appointed and comfortable accommodations, and attentive service. Relax at the hotel or take advantage of the countless outdoor opportunities right at your doorstep, including hiking, fishing, birdwatching, and more.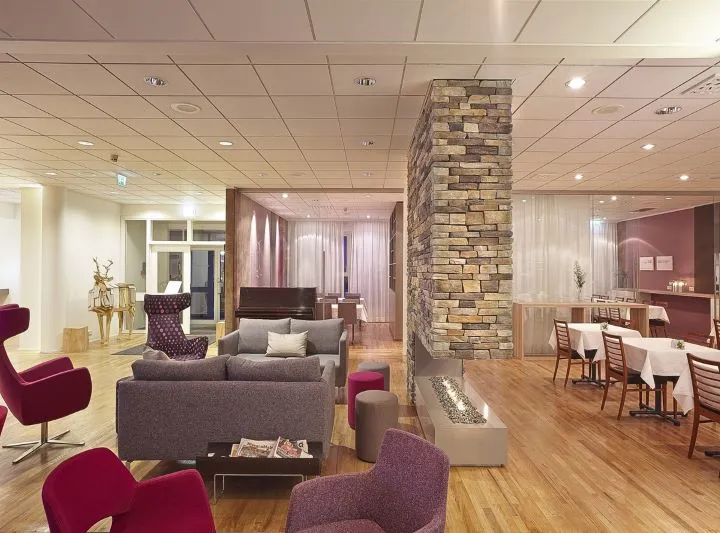 Guesthouse Seyðisfjörður
If you're looking for an affordable accommodation option, Guesthouse Seyðisfjörður is a great choice. The rooms are simple and cozy, providing everything you need for a pleasant stay. The guesthouse is located within walking distance of Seyðisfjörður's town center, making it an ideal base for exploring the surroundings.
In addition to culinary and accommodation options, Seyðisfjörður also offers a variety of activities and attractions. Explore the picturesque surroundings and go hiking in the surrounding mountains. Visit the Skaftfell Art Center to admire the works of local artists or take a pottery class to discover your own creative abilities.
An absolute highlight is the local weekly market, where you can find fresh produce and handmade souvenirs. Don't miss the opportunity to visit the impressive Seyðisfjörður Church, known for its breathtaking architecture.
Seyðisfjörður is a place full of charm, history, and natural beauty. Immerse yourself in the relaxed atmosphere, try the local specialties, and let yourself be enchanted by the unique culture of this small coastal village. I'm sure you'll enjoy your stay here and take home unforgettable memories. Welcome to Seyðisfjörður, the gateway to Iceland's picturesque East Fjords!